Each capsule contains concentrated serum in the exact amount needed per application.
Express filling up of deep wrinkles
Firming the skin
Protects against pollution stress
Improving tone and elasticity
Repairing skin texture
Long-lasting hydration
Capsules keep the active ingredients fresh and protected from oxidation and light; therefore they are almost preservatives-free.
Each capsule is highly beneficial and the combination of several capsules leads to perfect results.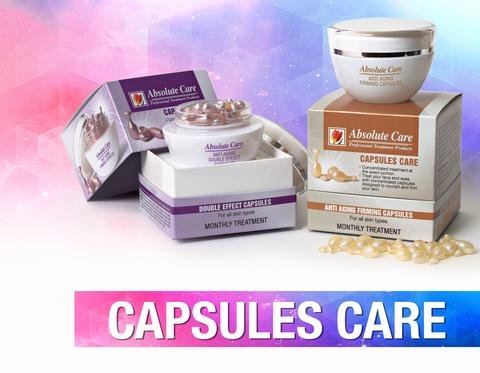 Products may vary slightly from their pictures. The images of the products on our website are for illustrative purposes only. Although we have made every effort to display the colours accurately, we cannot guarantee that a device's display of the colours accurately reflects the colour of the products. Your product may vary slightly from those images.
Manufacturer
B4U Ltd.
Made in Izrael
Ingredients
Cyclopentasiloxane, Cyclotetrasiloxane, Dimethiconol, C12-15 Alkyl Benzoate, Cyclahexasiloxane, Ethyl Linoleate, Tocopheryl Acetate, Echium Plantagineum Seed Oil, Borago Oficinalis Seed Oil, Corn (Zea Mays) Oil, Isopropyl Myristate, Retinyl Palmitate, Peanut (Arachis Hypogaea) Oil, Ginseng (Panax Ginseng) Extract, Centella Asiatica Extract, Tocopherol BHT, Parfum,  Alpha-Isomethyl lonone, Hexyl Cinnamal, Benzyl Salicylate, Coumarin, Eugenol, Limonene, Linalool.